Search by product name, style, colour, print and more.
Tigerlily Womens Kala Packable Pom Pom Hat
Our Kala Packable Pom Pom Hat is designed for elegance and durability. The breathability of 100% raffia straw makes this perfect summer accessory completely functional and stylish, allowing it to be easily stored in a suitcase and will always turn to its original shape.
Dimensions
Hat measures 35cm in length x 9cm in height. Brim 9cm all around x top of hat measures 18cm across.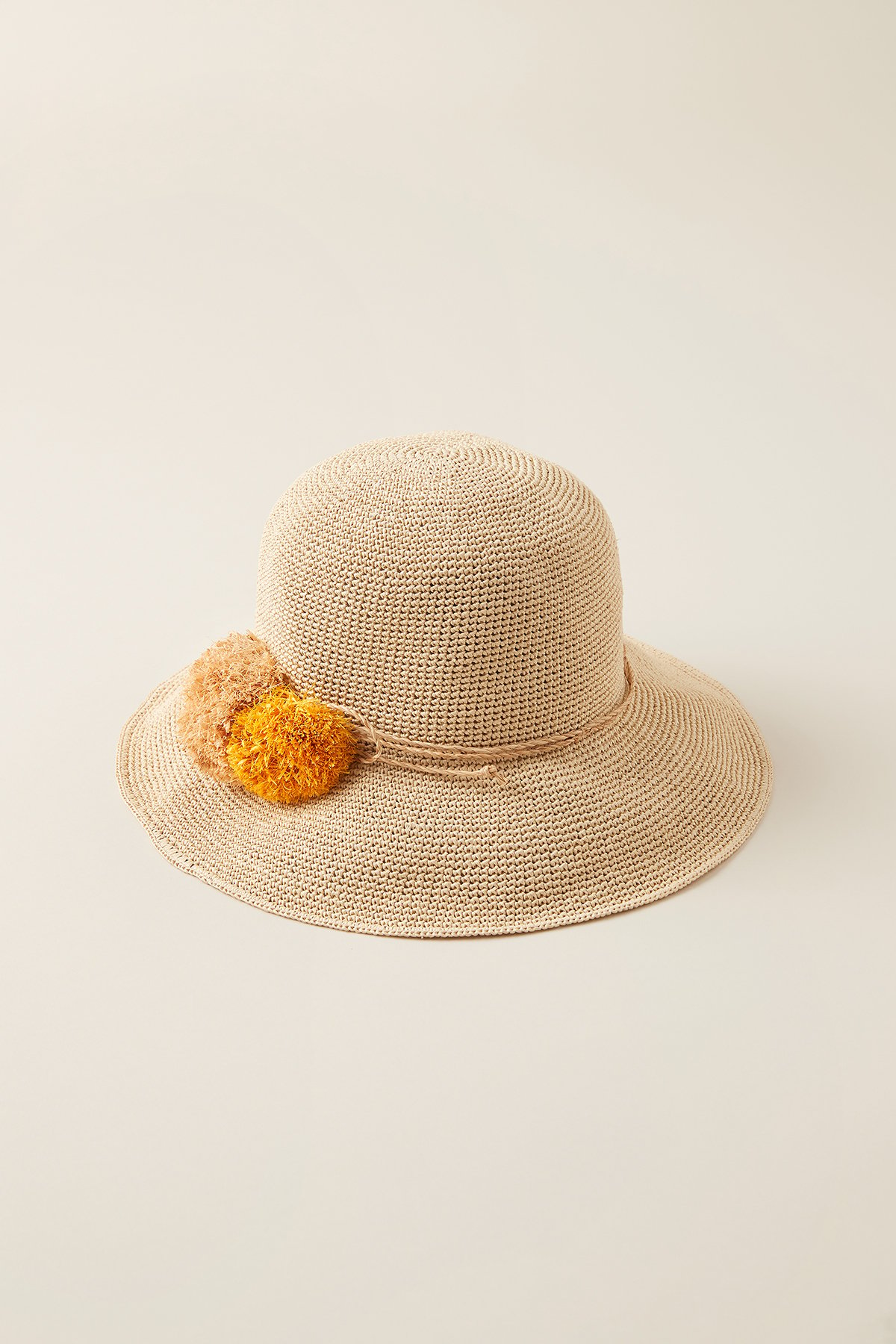 ---
Material
Natural Raffia Mat & Cotton Lining
---